We've designed this page to help educators and students in psychology and sport science. Here you can find a quick link to a podcast episode, along with a brief description of the theme so that you can easily link it to your lesson plan.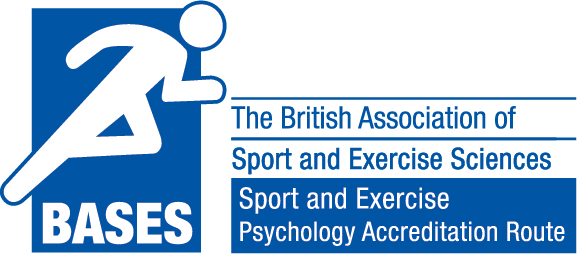 Did you know that the Eighty Percent Mental Podcast is listed as an approved resource by the British Association of Sport & Exercise Science for their SEPAR accreditation route?
EPM Podcast Season 1
1.01 – What is sport Psychology anyway? (feat Dr Jonathan Fader). Exploring sport psychology from an applied perspective, understanding what it is and what it is not.
1.02 – Is there such a thing as a winning mindset? (feat. Prof Dave Collins). Exploring mindset and PCDES Psychological Characteristics in the role of developing athletes. Find bonus content from this episode here!
1.03 – Who is the mental GOAT? (feat. Dr Chelsi Day, Todd Cauthorn, and Dr Leah Washington). An entertaining debate about who, mentally speaking, is the Greatest Athlete of All Time 🐐
1.04 – Who is the mental GOAT? Part II (feat. Dr Chelsi Day, Todd Cauthorn, and Dr Leah Washington). The guests discuss the mental skills and qualities are needed for elite performance. What do you actually value in an athlete?
1.05 – Why do we get nervous and what do we do about it? (feat. Jo Davies and Dr Josephine Perry). We explore anxiety and different approaches to helping people manage it. Find extra bonus content from this episode, here!
1.06 – Is confidence overrated? (feat. Ali Jawad and Sophie McKinna). An exploration of self-efficacy and self-confidence from the perspective of two elite athletes performing on the international stage.
1.07 – How do we set goals that really stick? (feat. Charlotte Hinchcliffe and Hannah Brooks). How and when to set goals, why we set them, and the difference between goals and values.
1.08 – Where's your head at? (feat. Ross Shand and Dr Andrew Wood). Applied psychologists in the hot seat answering applied problems!
1.09 – Is what you see really what you get? (feat. Dr Eoghan McNeill). Imagery, visualisation and mental practice. What does the research say and how do we do it?
1.10 – What's the deal with Mindfulness? (feat. Dr Joe Mannion). What is mindfulness? How do we do it? Is it for everyone? All these questions and more answered right here in this episode.
1.11 – Holiday special. A short shoutout from Pete and Hugh to say thanks!
1.12 – Coaching burnout. Dr Pete and Hugh were interviewed by Danny Lennon of Sigma Nutrition about the theory and applied aspects of burnout in coaches.
1.13 – Athlete burnout and dropout. Dr Pete and Hugh were Interviewed by Dr Arthur Lynch of the Nolift Podcast about the theory and applied implications of athlete burnout
The Eighty Percent Mental Podcast is also available on Apple Podcasts, Spotify, Google Podcasts, Podbean, Amazon Music
EPM Podcast Season 2
2.01 – How to think straight about psychology (and the problem of toxic positivity) (feat. Dr Darren Britton and Matt Cunliffe). This episode explores how to separate the pseudoscience from evidence-based practice, and how to tackle the problem of relentless positivity.
2.02 – How do we get team culture right? (feat. Dr Pippa Grange and Rebecca Symes). If you're part of a team, you do not want to miss this episode as we talk to two absolute legends to find out how to get team culture right.
2.03 – How to work with/be a good sports parent? (feat. Dr Camilla Knight and Andy Bradshaw). We discuss positive and negative influences that parents can have on their children's sport experiences, and what coaches and clubs can do to engage parents in positive ways.
2.04 – How can psychology help with injuries? (feat. Dr Monna Arvinen-Barrow and Dr Damien Clement). From exploring the link between stress and injury, to thinking about how we can understand and work with injured athletes more effectively, this episode explores the role that the mind can play in managing the injury experience.
2.05 – The Event vs. The Grind (feat. Dr Karen MacNeill). We talk aboutthe differences and similarities of the EVENT and the GRIND from the perspectives of player, coach, and psychologist.
2.06 – A&Q with Pete and Hugh… and Elliott too! (feat. Elliott Newell). "Ask us anything," we said… and you did. From tips on imposter syndrome to getting in 'The Zone' to the greatest crisps of all time, we answer all of your listener questions.
2.07 – What's all this fuss over Resilience? (feat. Wendy Searle and Dr Mustafa Sarkar). If you want to know what resilience is, what it isn't, how to demonstrate and build resilience in individuals and teams, and how to make a tube of pringles last for several weeks, this is the episode for you.
2.08 – EPM Special: Pete & Hugh's Olympic Review! (feat. Dr Chelsi Day and Dr Leah Washington). In this Olympic review, we talk about literally everything that happened at the Games – our favourite moments and yours, the twisties, the impact of the new sports, and the need for more sparkles all round!
2.09 – Diversity and cultural awareness in sport – The Director's Cut (feat. Shameema Yousuf and Dr Ale Quartiroli). In this episode, we talk about the need for Cultural Awareness, and the importance of Equity, Diversity, and Inclusion in the spaces that we work in.
2.10 – How do I bring psychology into the weight room? (feat. Dave Hembrough and Nick Ward). We chat to Nick and Dave about the mental challenges encounter as S&C coaches, their use of psych 'skills', and what they wish they'd known about the mental side of performance when they started their coaching journeys.
2.11 – EPM Special: Conversations on Racism in Sport (feat. John Amaechi OBE). In this EPM Special, Dr Pete Olusoga is joined by organisational psychologist and best-selling New York Times author, John Amaechi OBE, for an honest and inspiring conversation about racism, anti-racism, and what we all could or should be doing to make our communities fairer for everybody.
2.12 – Do we deserve better from our sporting heroes? (feat. Dr Megan Byrd and Dr Mitch Abrams). From diving to doping to serious crimes, hardly a day goes by without an athlete getting themselves into some sort of trouble. We talk about whether or not sport is inherently "good", whether athletes should be role models, organisational deviance, and a whole lot more.
2.13 – The greatest sports movie of all time? (feat. Dr Tammy Sheehy, Dr Meghan Halbrook, and Todd Cauthorn). We discuss what we can learn from some of the great sports movies out there… and maybe more importantly, which is the Movie GOAT!
2.14 – Mental health and wellbeing in sport (feat. Shakiba Moghadam and Dr Paul Gorczynski). Dr Pete Olusoga is joined by expert guests, Shakiba Moghadam and Dr Paul Gorczynski, for an open and honest conversation around mental health and well-being in sport.
2.15 – Super Special Bonus Winter Olympic Review! (feat. Dr Chelsi Day and Dr Leah Washington). From drug scandals to 'minor' broken necks, and managing the post-Olympic comedown, this episode has a little bit of everything. Make sure you stay tuned to the end to find out how Leah is going to save the Olympics!
The Eighty Percent Mental Podcast is also available on Apple Podcasts, Spotify, Google Podcasts, Podbean, Amazon Music